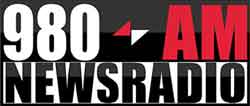 Alex Patton is a weekly guest on the Ward Scott Files for "Political Nerd Tuesday" : a weekly exploration of all things related to political strategy, political polling, and political research.
Below are the show notes prepared for the show.  The show notes are prepared ahead of the show and do not reflect extemporaneous discussions, but do contain links and additional information to topics discussed.
You can listen to a podcast of the show at the Podcast Page for the Ward Scott Files.  The podcasts are normally posted within hours of the completion of the show.
SHOW NOTES 6/23/2015
We spent considerable time discussing the New Republic' Suzy Khimm's article, "The Obama Gap: A Case Study in Electoral Failure."  This is an excellent, fair assessment of politics and the national level and at the Florida level.
We also spent some time discussing John Ward's "The Koch brothers and the Republican Party go to war — with each other".  This is an excellent article speaking to the fight over data and the role of the national party and other well financed groups.
These two articles combined for a robust discussion about the differences between the two major parties, the roles each play and the differences between them.
Love the hear your feed back on the two articles and today's discussion.