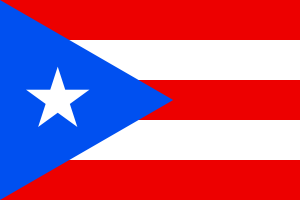 Anyone who maintains an influx of Democratic-leaning, Puerto Rican voters doesn't matter, doesn't understand Florida.
In a state with razor-thin Presidential margins of victory and close Gubernatorial elections, any influx of partisan voters unmatched by the other side matters … a lot.
Just saying….with Florida's voter registration now online, it is as easy as 1,2, CLICK to register people to vote in Florida.
Responsible people have to ask, is Donald Trump digging his own grave?  Are Donald Trump's actions right now sowing the seeds of Florida "turning blue"?    But before we go too far down that path, we must keep in mind, elections are specific choices, offered in a specific political context, at a specific time!
The future is difficult to predict, but the data below combined with the President's response should keep any Florida political operative up at night.
Here is the data:  24 years of presidential and gubernatorial elections in Florida are separated by less than a point!    
Florida Election Results 1992-2016
Presidential and Gubernatoral
| | | | | | | |
| --- | --- | --- | --- | --- | --- | --- |
|  Presidential | | | | | | |
| YEAR | Rep | Dem | Rep% | Dem% | Diff% | |
| 1992 | 2,171,787 | 2,071,662 | 40.9 | 39 | 1.9 | note:  Perot 19.8 |
| 1996 | 2,244,164 | 2,546,600 | 42.3 | 48 | -5.7 | |
| 2000 | 2,912,790 | 2,912,253 | 48.8 | 48.8 | 0 | |
| 2004 | 3,964,522 | 3,583,544 | 52.1 | 47.1 | 5 | |
| 2008 | 4,045,624 | 4,282,074 | 48.2 | 51 | -2.8 | |
| 2012 | 4,163,447 | 4,237,756 | 49.1 | 50 | -0.9 | |
| 2016 | 4,617,886 | 4,504,975 | 49 | 47.8 | 1.2 | |
| | | | | | | |
|  Gubernatorial | | | | | | |
| YEAR | Rep | Dem | Rep% | Dem% | Diff% | |
| 1994 | 2,071,068 | 2,135,008 | 49.2 | 50.8 | -1.6 | |
| 1998 | 2,191,105 | 1,773,054 | 55.3 | 44.7 | 10.6 | |
| 2002 | 2,856,845 | 2,201,427 | 56 | 43.2 | 12.8 | |
| 2006 | 2,519,845 | 2,178,289 | 52.2 | 45.1 | 7.1 | |
| 2010 | 2,619,335 | 2,557,785 | 48.9 | 47.7 | 1.2 | |
| 2014 | 2,865,343 | 2,801,198 | 48.1 | 47.1 | 1 | |
| | | | | | | |
| | | | | | | |
| | | | | | | |
| All | | | | | | |
| | Rep | Dem | Total | Diff | %_dif | |
| PRES TOTALS | 24,120,220 | 24,138,864 | 48,259,084 | 18,644 | 0.04% | |
| GOV TOTALS | 15,123,541 | 13,646,761 | 28,770,302 | 1,476,780 | 5.13% | |
| GRAND TOTALS | 39,243,761 | 37,785,625 | 77,029,386 | 1,458,136 | 1.89% | |
| | | | | | | |
| Last 4 | | | | | | |
| | Rep | Dem | Total | Diff | %_dif | |
| PRES TOTALS | 8,781,333 | 8,742,731 | 17,524,064 | 38,602 | 0.22% | |
| GOV TOTALS | 5,484,678 | 5,358,983 | 10,843,661 | 125,695 | 1.16% | |
| GRAND TOTALS | 14,266,011 | 14,101,714 | 28,367,725 | 164,297 | 0.58% | |