As I have written, Puerto Rico could be a big deal in Florida politics.   It has the potential to be a game changer, and several press outlets have reported on the issue.
NBC – Over 139,000 Puerto Ricans Have Arrived in Florida Since Hurricane Maria
Tampa Bay Times and Alex Leary – Puerto Rican wave hits Florida, carrying big political implications
FACT:  The last 4 general elections held in Florida have over 28 million votes cast, only 164,297 have separated the Republicans and Democrats (less than 1% or .58% to be precise).
CONTEXT:  125,000 Cubans fled Fidel Castro's Cuba over a six-month period from April to October 1980 in the Mariel boatlift.
So, in less time (hurricane hit in September 2017) more Puerto Ricans have been estimated to have migrated to Florida than in the Mariel boatlift, and one would be hard-pressed to make the case that the Cuban influx has not had significant influence in Florida's politics.
So, the thinking is this:  IF Puerto Ricans move to Florida, AND IF they register to vote, AND IF they turn out to vote the ramifications in Florida, especially central Florida's politics, could be significant.
We know Puerto Ricans are moving to Florida (whether it is permanent, remains to be seen, but with the economic struggles of Puerto Rico, let's assume they will remain).
Our research question:  Are Puerto Ricans registering to vote in Florida?
short answer:  meh.
long answer:
We set out to do some preliminary, exploratory research to see if additional, more comprehensive research is warranted.
Methodology
We obtained a list of newly registered votes from Osceola County Florida for after the storm's landfall – 9/20/2017 – 11/10/2017.
Why Osceola?  Osceola County before the storm was home to a significant Puerto Rican population.   The area helped Darren Soto (D-FL-9) to be elected to Congress, as the first Puerto Rican to serve in Congress from Florida.
The county's total population is approximately 300,000 with 200,927 registered voters (as of today).
Current Voter Registration
| | | | |
| --- | --- | --- | --- |
| Democrat : 86,508 (42.5%) | Non Partisan : 66,838 (33.3%) | Republican : 47,014 (23.4%) | Other: 612 |
Findings
Newly Registered in Osceola County
During the period between the storm's landfall (9/20/2017) in Puerto Rico and November 10, 2017, Osceola County has had 2,441 new voters register.   This is approximately 1% increase.
Timing of Registration
Of the 2,441 newly registered voters, 338 registered in Sept, 1582 registered in October, and 521 registered in November.
Observation:  November's data are from a 10 day period.
Racial Composition of Registration
Of the 2,441 newly registered, 1,709 (70%) are Hispanic.
Party Registration
| | | |
| --- | --- | --- |
| DEM | 593 | 24.3% |
| IND | 17 | 0.7% |
| Npa | 1553 | 63.6% |
| REP | 277 | 11.3% |
| UNK | 1 | 0.0% |
| | 2441 | 100.0% |
To me, THIS is the most interesting finding.  64% of newly registered voters are NOT affiliating with either party.
If we explore only Hispanic new registrants, 69.7% of Hispanics are NOT affiliating with either party.  (23.3% Dems, 6.6% Rep)
What About
What about Hispanics that may be relocating within Florida?  For example, a Hispanic voter moving from Tampa to Osceola County during this time period?  Did you think of that?
Yes.
We took the list of newly registered voters in Osceola county and compared it to a statewide Florida voter file before the storm (Aug 2017) using voter ids.
Note:  In Florida, the voter ID is a state number.  Meaning, if a citizen moves from one county to another and re-registers, the voter ID number remains the same.  The exception would be if a voter is purged for some reason (example: they move out of state) and they return, they would be assigned a new voter id.  
Of the 2,441 newly registered voters in Osceola County, only 1 voter id was in the August 2017 voter file.  The one voter appears to have updated their registration within Osceola county by changing their last name and party affiliation.  (Most likely this was a person that changed their name because they got married.)
Discussion
Criticism:  Come one man, this is way too soon.   If a person had their lives turned upside down by a storm to the point of having to relocate, registering to vote may be the absolute last thing top of mind.    Absolutely fair.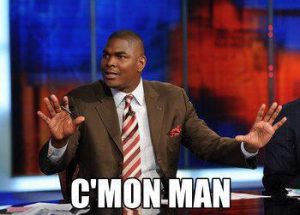 Criticism:  Come one man, if you are implying voters won't vote because they are registering NPA, you can't do that.   I didn't, I just observed the data and stated new registrants aren't affiliating with either major party, but absolutely fair.  If a person sits in a new place seething about leaving home for months, they may be very motivated come November 2018.
Criticism:  Come one man, once citizens get their lives more settled and through the holidays, they may then turn attention to participating in Central Florida politics.  Absolutely fair.
Criticism:  Come on man, you can't generalize from Osceola County to all Puerto Ricans relocating to Florida.  Absolutely fair.
Criticism:  Come one man, you haven't allowed either party time to run registration drives.  Absolutely fair.
However, The current data indicates, at least in our exploration of Osceola County, the wave of Puerto Ricans estimated to be relocating to Florida isn't registering to vote in droves.  And when voters do register in Osceola County, voters are choosing NOT to affiliate with either party and this remains true with Hispanic voters.
With the potential for a high impact, Puerto Rico migration is an area of concern all operating in Florida politics, but the data would currently indicate not to get too far over our skis.   Definitely, something to keep an eye on, but not earth-shattering nor game-changing at this point.
For either party to have the advantage, it appears it will take resources and work because as of right now, it doesn't appear to be happening organically.