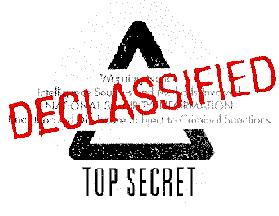 Analytical Thinking & Presentation for Intelligence Producers
Over the Thanksgiving weekend, during a Tofurkey induced political-nerd Internet session, I came across a copy of the CIA's Training Manual & Handbook written for their analysts entitled: Analytic Thinking & Presentation for Intelligence Producers.  Analysis Training Handbook.    
The handbook was originally published in 2000, and I was enthralled with the document.  After all, in a sense, political consultants are producers of Intelligence.  It just happens to be political consultants trade in mostly open-source intelligence.
At first, I felt I was being respectfully subservient.  I was going to go behind the door and learn the secrets to being a great CIA analyst.
However, as I read the document, it became apparent that what I had stumbled upon was the government's version of Strunk & White.
It is a good read, but you will learn no secrets, only helpful hints such as:
The importance of a title
How to gist your reading (actually a very helpful section)
The need for focus and clarity
"If you can't summarize your bottom line in one sentence, you haven't done your analysis."
One idea – One Paragraph
The inverted Pyramid writing style, i.e. begin with the core assumption.
The importance of precise language (no jargon, no abbreviations, allow no possible misunderstandings)
Again, there is nothing earth shattering, but it is an interesting read.
Developing Analytical Objectivity
The part that I found most interesting is the section entitled "Developing Analytical Objectivity."
In a world filled with talk radio and infotainment, it is an important point to raise awareness about.
We have talked extensively about the cognitive nature of our brains and some of the fallacies and tricks our brains play on us – especially in the political arena.
This warning given to some of our country's brightest thinkers acts as a reminder that if the smartest person in the room must protect against biases, so must we.
While there are no state secrets in the document, we all can use a refresher on how to write and think more clearly.  I strongly urge you take a quick read.
Read and enjoy for yourself.