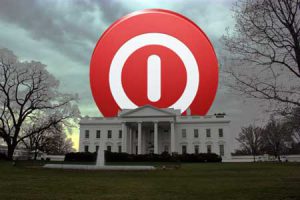 This week's Government shut down prompted me to ask a simple question on my facebook feed:
INFORMAL POLL: Regarding the shutdown, specifically, are you angry? And if so, at whom are you angry?
Keep in mind that I have a unique set of friends. Growing up overseas within a military community means that upon graduation from High School, your friends scatter to the 4 corners of the Earth – literally. Combine that with a fascination of politics in college and the accompanying friends, and you end up with an extremely diverse panel – geographically, demographically, and ideologically.
The answers to my informal poll blew me away.
I became enthralled with the answers, the diversity of the answers, the strident nature of some of those answers, and the over-all tone of some of the answers.
Theoretically, when given access to the same set of facts and conditions, people came to completely bipolar, strident opinions.
NOTE:  According to my informal, highly unscientific poll, the Republicans are getting hammered in this government shutdown.
At this same time, I was reading a book of the ancients (Cicero et al) use of rhetoric, but all of this took me right back to The Nature and Origin of Mass Opinion and Zaller's RAS model, and his first two of four axioms.
Zaller's axiom #1 – Reception Axiom
Paraphrasing – the greater a person's involvement in political issues, the more likely one is to receive political messages.
Zaller's axiom #2 – Resistance Axiom
Paraphrasing – people tend to resist political information inconsistent with their political predispositions.
These two axioms in combination with each other, we witnessed perfectly throughout the social media universe this week.
Zaller's Axiom #1 – My most active political friends had an opinion – No, they had a very strong opinion.  
Zaller's Axiom #2 – And guess what?  They are NOT changing their minds.  
This was also predictable:  my friends who I know to be supporters of President Obama took President Obama's position and those who I know to oppose President Obama took the opposing position.
As Gabriel Lenz writes, Did they adopt the positions of their leaders?
Are there major cognitive biases such as confirmation bias going on here?
The answer is yes to all.
Take A-ways
Regardless this mess dovetails with my current reading in rhetoric and illustrates my greater point:
It is NOT hard core conservatives or hard core liberals that are remaining.  As we have seen, they have made up their minds and are not budging.
Politics really only leaves voters in the middle or those without stringently formed political ideologies remaining to persuade.
This has been known for a very long time.  In fact, we can read in ancients texts:
Aristotle's definition of virtue: "A matter of character, concerned with choice, lying in a mean."
The opinions of the most persuadable people tend to lie in the ideological center.
Ideologues by definition can't be persuaded.
Some in today's society seem to think that these ancient and scientific thoughts magically, somehow no longer apply in politics.
True, in a gerrymandered district that achieves 60% plus for one party, they may not apply.  HOWEVER, on a national level (Presidential) and a competitive state with large numbers  (Florida – US Senate), it does and will.
I have a feeling there are a lot of people involved in politics that are getting ready to be reminded of the well established rules of politics and the laws of large numbers- because the voting public has a way of doing just that.
In closing, just take a look at the ubiquitous bell-curve: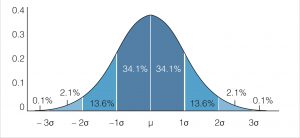 You remember this?  It CLEARLY shows that there are more people in the middle than 3 standard deviations from the mean?
Not good at math?  1% of the 'middle' is a heck of a lot more raw voters than 1% of the fringe – right or left tail!
Conclusion
Vacating the middle in favor of any fringe is not a healthy long-term political strategy, unless the strategy is to be a minority party for years to come.
The sad thing is for a long time – in fact, since ancient times, it was 'virtuous' to use rhetoric and persuasion to achieve a compromise.  It was considered wise and prudent to appeal to the mean voter.
In fact, our Founding Fathers found it so wise and prudent they actually designed a government that demanded compromise to achieve anything.
Sometimes the established classics are the classics for a reason.